Learning and Passing Statistics Class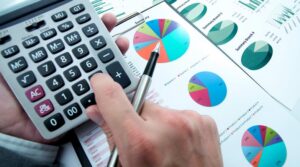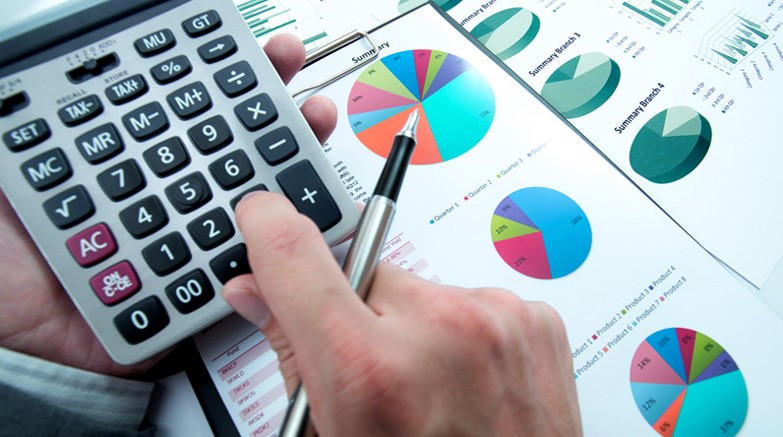 A college online statistics class is a course that teaches students the concepts and methods of collecting, analyzing, interpreting, and presenting data. Topics typically covered in a statistics class include probability, statistical inference, statistical models, hypothesis testing, and data visualization. Students learn how to use statistical software and techniques to analyze data sets and make inferences about populations. The class will also teach students how to draw conclusions and make decisions based on data analysis. A statistics class is mostly mathematical but also includes elements of computer science, and could be part of a Mathematics, Computer Science or Social Science Degree. College students will need to learn and pass in these concepts in order to be considered as authoritative statisticians in their respective fields.
How Hard is it to Pass in a Statistics Class?
College students find it very hard to pass in a statistics class with high grades. This is due to a number of reasons.
First, for many college students, their first experience with statistics assignments is in college. They have little or no knowledge on statistics, and its underlying concepts beyond concepts learnt in high school math.

Second, statistics is considered a hard subject because it requires a college student to apply mathematical concepts and logic to a set of data in order to test and define existing relationships in the data set.
Passing Statistics Class
To pass a statistics class, it is important to attend lectures and actively participate in class discussions. Additionally, it is important to complete all assigned homework and practice problems, as well as studying for exams. It can also be helpful to form a study group with classmates, as well as seeking help from the professor or a tutor if you are struggling with the material. It is also important to understand the basic concepts and to practice solving problems on your own.
Qualified Tutor To Help Students Pass in a Statistics Class Online
In my guide on passing a statistics class, I'll walk you through all you need to understand about taking statistics in college. I'm here to help you with everything about college stats, including the ideas you can anticipate learning in class, study techniques, and where to find assistance with statistics.
I am knowledgeable on passing in statistics classes because I hold a Master of Science in Applied Statistics and I am a tutor for elementary statistics, business statistics, statistics methods, linear modelling, probability, and analysis of variance (ANOVA).
If you need me to tutor you on any statistics class, or you need my help to pass a particular statistics course, module, assignment, or topic; do not hesitate to contact me via Whatsapp or click on order now below.
or

chat with a statistics tutor on Whatsapp

 now:

The Most Effective Method of Studying for Statistics Class
The most straightforward approach to preparing for a statistics exam, assignment, quiz or test is to solve as many practice problems as possible. Students should get used to reading and solving problems with various instructions and methods of articulating the same subject. Furthermore, the more practice they do, the more confident they will be in their ability to perform calculations in an exam, or provide step-by-step solutions in statistics homework.
As the saying goes, practice makes perfect. As I said previously, the easiest way to pass a statistics class is to do as many statistical problems as possible in your area of study. The biggest challenge for college students taking stats, therefore, is allocating sufficient time to learn, internalize, and master concepts and then apply this knowledge in solving statistical problems. There is no shortcut; students have to allocate sufficient time to practice. You will needs lots and lots of practice! Therefore, come up with a weekly schedule on when to study. In addition, allocate time in your schedule for an online tutor who will help you master difficult concepts. To learn how to take a QMB3200 Business Statistics and Analysis class, read our post here; or pay an expert tutor to help you take it.
Winning Formula: How To Pass Statistics Exam Online
I have been teaching stats classes and helping students take their stats exams online for several years. With this experience in mind, I have come up with a clear and detailed winning formula on how to take and pass in a statistics exam offered online.
To pass a statistics exam, it is important to prepare in advance by studying and reviewing the material covered in class. Below is my winning formula:
Review class notes and textbook regularly: Reviewing class notes and textbook regularly will help you keep the material fresh in your mind and make it easier to study for the exam.

Practice with sample exam questions: Many textbooks and online resources have sample exam questions that you can use to test your understanding of the material.

Understand the concepts: Make sure you understand the underlying concepts of the material and not just the formulas.

Study with a group: Form a study group with classmates and review the material together. This can help you learn from others and get different perspectives on the material.

Seek help if needed: If you are struggling with the material, don't hesitate to seek help from your professor or a tutor.

Get enough rest and eat well before the exam, this will help you to be more alert and focused during the exam

Carefully read and understand the exam instructions and questions before answering.

Manage your time effectively during the exam, don't spend too much time on one question, move on if you are stuck.

Show your work, partial credit is better than no credit.

Check your work before submitting, make sure you answered all the questions and double check your calculations.
If students follow my winning formula above, I am confident they will find statistics exam easy to pass in.
Tips on Passing Statistics Class in College
Below are tips on how to pass in your college statistics class, coursework, quiz, assignment, or exam. Remember, you can always ask me to tutor you on any stats problem or take a statistics exam, timed test, or assignment for you. I will prepare an excellent solution for you that will help you pass with an A+ and boost your overall college GPA.
Tip 1: Refresh your knowledge on basic concepts

In order to pass in stats coursework or class, you will first need to meet the pre-requisites for that class. These are usually listed in your course syllabus section that can be found in the top section of your college's Canvas, Blackboard, or Webassign Cengage portal online.

In the pre-requisites for a college student who just enrolled to their first stats class, a list of basic, high-school mathematical concepts are usually listed. For ongoing college students, the pre-requisites section can entail concepts learnt in previous stats classes. Examples of these requirements are algebra, probability theory, solving equations, discrete Maths, and set theory.

Ensure that you are well-versed with these concepts. If not, refresh your knowledge by going over previously-learnt coursework and solve some problems. Once you score excellent grades in your previous classes, you are now ready to do your statistics class.

Tip 2: Understand the logic

Statistics classes are considered hard because they require a college student to use symbols to solve a mathematical concept. For instance, data is represented by alphabets such as x and y; and notations are in Greek symbols.

The easiest way to pass such a class is to use logic and apply a logical flow in a step-by-step process. In simple terms, establish 'if this, then what?' If you apply logic, you will not need to memorize difficult formulas or solutions; or cram methods. You will find it very easy to flow from one step to another and come up with an easy to follow solution that completes and answers the set question satisfactorily.

Tip 3: Final Prepping on How to Pass in a Statistics Exam

You have been doing lots of practice solving examples, practice-set questions at the end of a chapter,  and non-timed quizzes. You are now fairly confident in your knowledge and skills in solving stats problems. You might even have mastered some statistical concepts.

However, you are now about to take a timed quiz, or a timed mid-term exam, or a timed final exam in your online class portal. You are probably looking at the grading criteria in the stats class and seeing that these tests carry the most points. Most college students panic; so you are not alone if you do! Below are a prep tips on how to pass in a statistics exam.

First, be prepared. A student who is sufficiently prepared has done lots of practice and is confident in his or her abilities in solving statistical problems. However, do not be overconfident as you may end up overlooking important tricky information in your exam that is crucial to the logic and flow in your step-by-step solution.

Second, determine how many problems will be in your exam and how much total time is set for this exam. Before you click on "start your online exam" in your Canvas, Webassign Cengage, or Blackboard portal, divide the number of minutes allocated for that exam with the number of questions in order to get how much time you will spend solving each question. This will really help you to complete your exam in time as you will not spend too much time in one question.

Finally, remain calm, organized, and have all items such as calculator, notepad, and pen on your desk. A calm mind works better and faster. Your memory will be sharper and more responsive when you are calm. If you are having a problem staying calm, just stand up, stretch, breathe in and out 10 times as you count and then sit down. You can repeat this simple procedure. It has helped me numerous times when taking my statistics exams during my college years.

Tip 4: Get Assistance from Your Stats Professor

Your professor is the best person to turn to for assistance in your statistics class. The way they teach you the concepts is ultimately how they want you to learn them, so why not ask your professor for assistance? You can ask questions during class, right after class, or during office hours to get more insights on difficult concepts. Your professor undoubtedly wants to help you understand any statistical concepts you have trouble understanding. However, if you feel like they are confusing you more than they are helping, think about hiring me as your statistics tutor.

Tip 5: Get Assistance from An On- Or Off-Campus Tutor

Going to your professor for assistance might be highly intimidating or difficult if your hectic schedule conflicts with their office hours. You can seek assistance from someone who has taken the course before or is knowledgeable about the statistics class or subject. Work with a qualified tutor, either on-campus or off-campus, who has flexible working hours, available online, and has a credible history of providing excellent results. Ideally, a great statistics tutor should be available online. However, if forced to select between an on-campus or an off-campus tutor, I would choose an on-campus tutor.

Suppose the on-campus learning approach is not an option for whatever reason. In that case, you can discover an off-campus tutor by contacting friends and family members, browsing college bulletin boards, or conducting a simple Google search online.

Tip 6: Hire an Online Class Statistics Tutor

Receiving assistance from an online statistics tutor is an excellent choice if you require more assistance than is available during your professor's office hours, during class, or if you need personalized statistics tutoring. In my graduate-level Statistics Methods class, I hired an online statistics tutor, and he was a complete lifesaver. Thanks to him, I improved my score from a 70 on my first quiz to an 89 on my second. You can get step-by-step solutions to statistics homework problems on demand by hiring expert statistics tutors; enabling you to learn and comprehend challenging concepts at your own pace.
Consider hiring me to take a college statistics class for you; or take an online stats exam. I am very discrete and value your privacy. No one will ever know and you are guaranteed to score an A or B minimum; or money back!